Happy Samhain!!!
>
Hope it goes well for everyone. :-)
image from:
http://www.granitegrok.com/pix/halloween_image.jpg
The Transylvanian Nipple Productions shadow cast of the Rocky Horror Picture Show hopes that YOU can join us at the William Way Center this coming Friday, Oct. 17th! It's an early show (8pm) with dinner included! Costumes, Transylvanians, and debauchery! You know you don't want to miss it!!!
(More info below)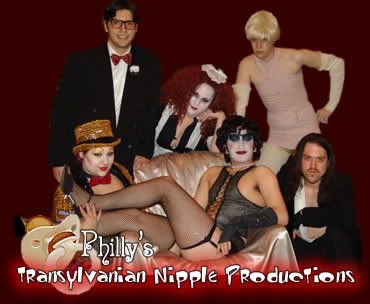 Date: Friday, Oct 17, 2008 at 8pm (doors open at 7pm)
William Way Center
1315 Spruce St
Philadelphia, PA 19107
215-732-2220
Admission: $12.00 for non-members
$10.00 for WWC members

There will be dinner (included with admission), preshow performances, games, as well as a costume contest! Prizes will be awarded to the audience members with the best costume. Prop bags will be available for purchase before the performance.

Doors open at 7pm, show will begin at 8pm. Please make sure arrive at least 15 minutes before the show to purchase tickets. Costumes and Audience Participation are WELCOMED and ENCOURAGED!

For additional info:
http://www.waygay.org

Or Contact Our Cast Manager/Magenta Erica @
http://www.transylvanians.org
Transylvanian Nipple Productions
Philly's Own Rocky Horror Picture Show Cast!!!
Current Location:

home

Current Mood:

okay

Current Music:

Annapolis on TV
Happy Autumn Equinox!!!

It's officially the beginning of fall. :-) Equinox is today at 11:44am, which is in like....1/2 an hour.


from here:
http://dl.glitter-graphics.net/pub/508/508861bi53u3qgk1.jpg
HAPPY LAMMAS!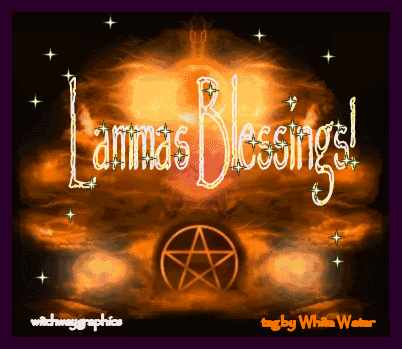 We're off to Four Quarters for the weekend. :-)






image from here.
Happy Summer Solstice!!





image from: http://www.stainlesssteeldroppings.com/images/midsummer_dream1.jpg
Current Location:

the living room

Current Mood:

happy

Current Music:

Michael's playing something upstairs.


Happy Beltane! :-)
picture from :
here
Current Mood:

happy
bodybuilding is a madly frightening sport. Seriously.
Current Location:

The couch

Current Mood:

lazy

Current Music:

MTV True Life


Keith, I deleted it. The end.
You know what, you're not even worth it....
Happy Ostara!
It's Springtime again!


image from here.


He's second in the poll on the american idol website for strangest audition behind the creepy Paula stalker. as "Chest Wax Guy"

YES
Ben is my hero. :-) Best American Idol auditions EVER!!!!!! Whoever did the waxing did a good job though. :-D
Current Mood:

amused